Pipeline safety and operations
The safest and most efficient way to transport oil and natural gas across our nation is through a system of underground pipelines. Unseen and often overlooked, pipelines are an integral part of our country's energy infrastructure. There are more than 2.2 million miles of oil and natural gas pipelines in the United States.
Every day, XTO Energy and its subsidiaries transport petroleum products, such as natural gas and crude oil, through pipelines in 14 states. Pipelines allow us to connect shale prospects to existing infrastructure, maximizing efficiency while minimizing the company's footprint and environmental impact on neighboring communities.
How we keep our pipelines safe
To ensure our pipelines are well-maintained and operated safely, we developed a comprehensive Integrity Management Program that helps us manage our facilities and pipelines safely, reliably and with environmental care. Our pipelines are regularly tested and maintained using cleaning devices, diagnostic tools and cathodic protection to detect corrosion.
We regularly patrol our pipeline routes on the ground and in the air and closely monitor our operations. Sophisticated computers, alarms and other technologies are used to control and monitor pipeline systems and are designed to immediately implement protective measures should a leak be detected.
In addition to our prevention efforts, we maintain a strong capability to respond if an incident involving one of our pipelines occurs. We encourage and appreciate public participation in preventing pipeline accidents through early recognition and reporting of pipeline leaks.
For more information about pipelines, please contact the following.
XTO Pipeline Safety: +1 855 292 1511
Related content
Public awareness
XTO is committed to working with the public to keep our communities safe. This commitment requires compliance with all applicable laws and regulations, facilities that are designed and operated to high standards, and systematic identification and management of safety, health and environmental risks.
Pipeline Article •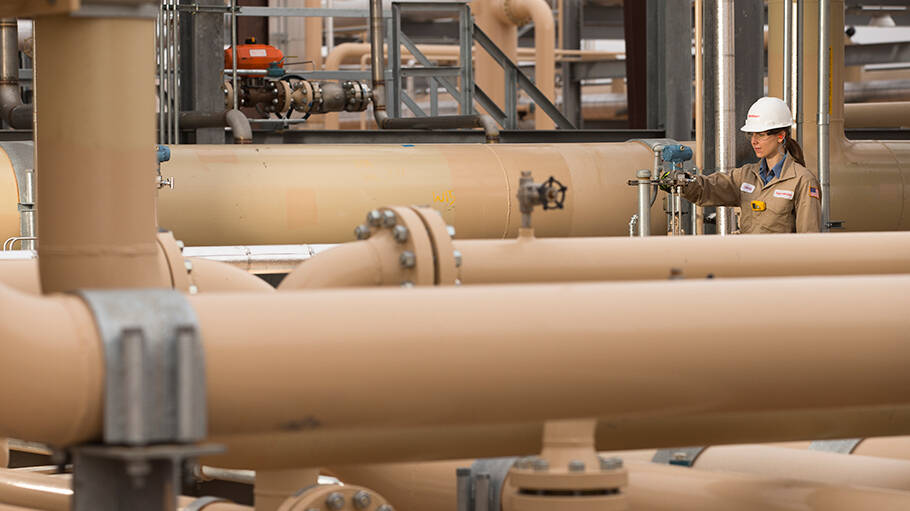 Pipeline resources
Learn more about pipelines, regulatory and safety oversight agencies.
Pipeline Article •
Reporting an emergency
Pipeline Article •