Our history
From a company of eight employees working in a cramped Fort Worth office, to a major unconventional producer across the United States, XTO has come a long way — and we believe this is only the beginning.
At XTO Energy, whether it is in business or in the community, we have made exceptional performance a habit. It's driven by a proven strategy, a culture of excellence and a vision for the future.
In 1986, three Southland Royalty Company executives – Steve Palko, Bob Simpson and Jon Brumley – found themselves suddenly out of work after a hostile takeover by Meridian Oil and Gas. Foreshadowing the strength, determination and spirit of independence that would later come to define XTO, the men decided to set out on their own and start a new company, Cross Timbers Oil Company.
1987
Cross Timbers acquired Ladd Petroleum Corporation, setting the stage for the development of future acquisitions. Over the next four years, Cross Timbers added properties to its Permian and Mid-Continent Divisions from Shell Western, Crown Central and Mesa Petroleum.
1990
By 1990, the company opened new offices in Midland and Oklahoma City, and field offices in Elk City, Oklahoma, and Perryton, Texas. Cross Timbers was incorporated in 1990, and six limited partnerships and two corporations were rolled into it.
1993
Determination is central to the Company's core values – so Cross Timbers' failed attempt at an earlier initial public offering only made success sweeter in 1993. Cross Timbers' IPO of 6.7 million shares, trading under the ticker symbol "XTO," was valued at $85 million.
1995
Cross Timbers purchased the W. T. Waggoner Building in Fort Worth, Texas. Formerly home to Continental National Bank (1920 – 1957), the building's ornate entrance lobby and vaulted elevator hall were restored. One of the few early skyscrapers with its original banking lobby and mezzanine intact, it is listed on the National Historic Register.
1998
During a time of scarcity in natural resources, the case for natural gas was becoming more optimistic. In 1998, levels of U.S. crude oil dropped to near the 20-year low, while oil production reached a 50-year low.
2000
By 2000, domestic production for natural gas had remained relatively flat for 10 years. As supply deteriorated, demand for natural gas grew.
2001
Cross Timbers Oil Company changed its name to XTO Energy, reflecting the company's growth and signaling the emergence of what was now a $3 billion enterprise focused on natural gas production.
2002
XTO was ranked fifth on Fortune's "100 Fastest Growing Companies," securing its spot as a premier domestic energy company.
2003
XTO was honored with the Spirit of Enterprise Award from the Fort Worth Chamber of Commerce, for its civic, community, charitable and historic contributions.
2004
XTO was added to the S&P 500, and operations began in the now-legendary Barnett Shale.
2005
Co-Founder Steve Palko retired and Keith Hutton was named president. Continuing its tradition of restoring historic property, XTO bought two buildings in downtown Fort Worth – the Petroleum Building, built in 1927, and the Binyon O'Keefe Warehouse, built in 1917.
2006
XTO celebrated its 20-year anniversary. XTO was also named "Best Managed E&P Company" by Forbes and ranked fourth-best performing on the NYSE since its IPO in 1993.
2007
Making its single largest purchase to date, the Company acquired properties from Dominion Resources for $2.5 billion.
2008
XTO and its employees made headlines in 2008, with $11.2 billion in acquisitions. However, it was the historic purchase of 80-year old Hunt Petroleum for $4.2 billion that capped off the year, garnering recognition from Oil and Gas Investor magazine as the "M&A Deal of the Year."
2009
XTO became the largest natural gas producer in the United States, with 5.4 percent of all footage drilled in the country in 2009.
2010
XTO merged with ExxonMobil, in a deal valued at $41 billion. This teamed XTO's expertise and experience in the natural gas business with ExxonMobil's cutting-edge technologies, financial strength and historic leadership in the global energy industry.
2011
In 2011, a new operating division was created at XTO – the Appalachia Division.
2013
Following the acquisition of Celtic Exploration Ltd. by ExxonMobil Canada and Imperial Oil, XTO's Western Canada Division was established to operate the Celtic properties – marking the first time XTO conducted operations outside of the United States. XTO also experienced a change in leadership. With the appointment of Randy Cleveland as president, Tim McIlwain as senior vice president of operations, and Ken Kirby as senior vice president of development, XTO ensured the continuation of strong leadership with the experience to manage future growth and change.
2014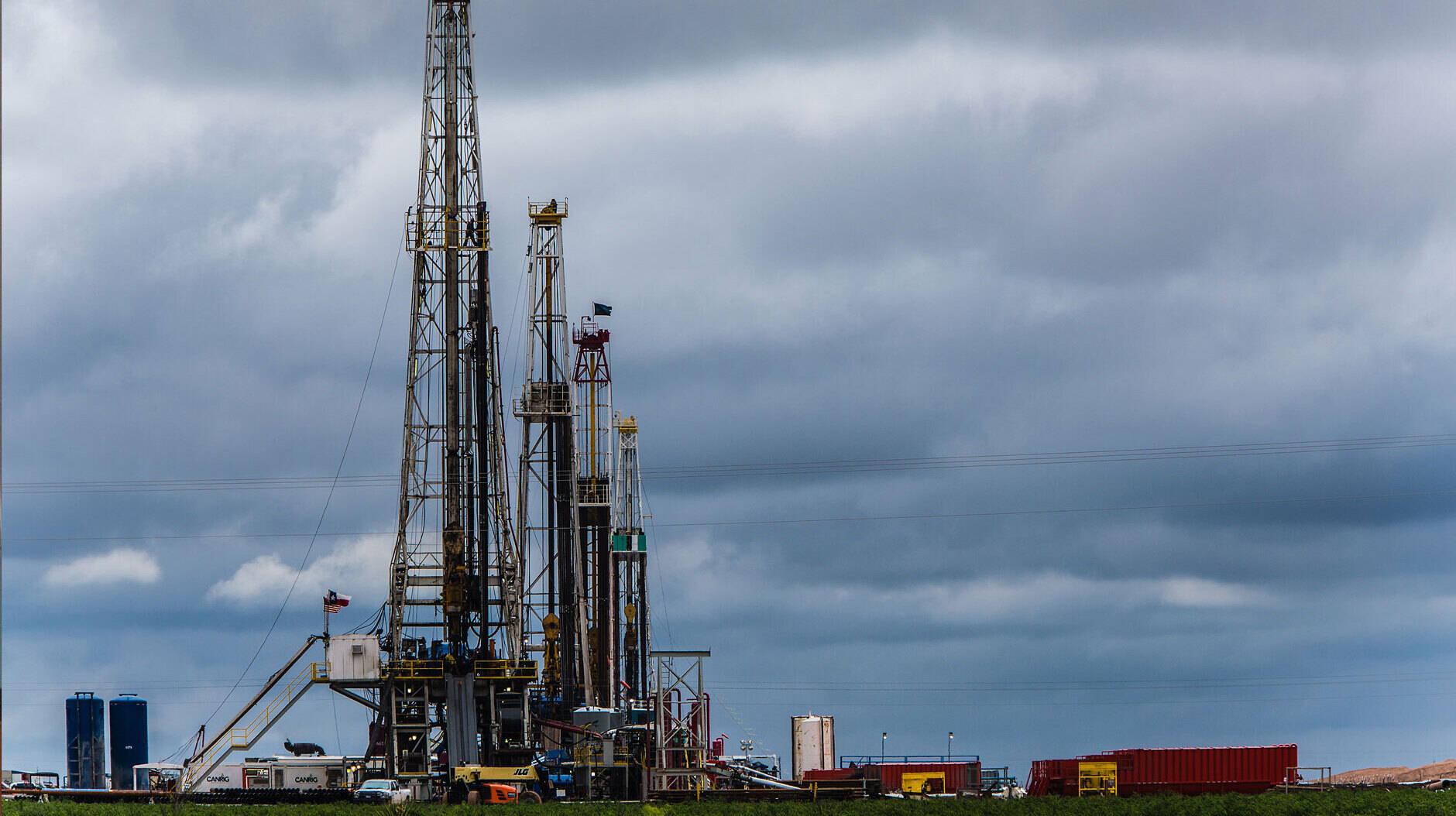 In the first half of the year, XTO signed two separate deals with Endeavor Energy Resources and LINN Energy, gaining additional high quality acreage in the Permian Basin. The company continued to be nimble and responsive to changes in the business environment, as ExxonMobil Production Company transferred stewardship of assets in East Texas to XTO. Following one of the safest years in company history, XTO also created the President's Safety Award to recognize operating units that demonstrate a commitment to safety leadership and operational integrity. The Mid-Continent Division was the first recipient of this award.
2016
XTO spuds first well in Argentina. The 2,500-meter horizontal lateral is the longest ever drill in the Vaca Muerta formation, located in the Neuquén Province of Argentina. XTO began leading the activity for ExxonMobil Exploration Argentina's five-well pilot project in the Vaca Muerta formation in 2015.
2017
ExxonMobil acquired companies owned by the Bass family of Fort Worth, Texas, more than doubling its Permian Basin resource to 6 billion barrel of oil equivalent. Managed by XTO Energy, the acquisition includes an estimated resource of 3.4 billion barrels of oil equivalent in New Mexico's Delaware Basin, a highly prolific, oil-prone section of the Permian Basin.
In the fall of 2017, XTO expanded its methane management program to further reduce methane emissions across its U.S. production and midstream operations. This included a commitment to phase out high-bleed pneumatic devices over three years, extensive personnel training, research and facility design improvements for new operations.
2018
XTO announced significant progress on its methane emissions reduction program – reducing methane emissions by 9% since 2016. Of that amount, a reduction of close to 4%, or more than 7,200 metric tons of methane, was achieved through XTO's voluntary program and other operational improvements.
2019
ExxonMobil announced the results of an economic impact study regarding the development of its Permian Basin assets in New Mexico, managed by XTO. The study estimated development of the resource will generate tens of billions in net economic benefits for the state and local communities over the next 40 years, creating thousands of new jobs and providing increased funding for education, health and human services and infrastructure improvements.
2020
2020
XTO completed its headquarters relocation from Fort Worth to the ExxonMobil campus in Greater Houston. The move enabled greater collaboration and synergies between XTO and ExxonMobil teams located in Houston.
2021
ExxonMobil announced plans to achieve net zero Scope 1 and 2 greenhouse gas emissions from unconventional assets operated by XTO in the Permian Basin by 2030. The initiative is part of the corporate-wide effort to reduce Upstream greenhouse gas emissions intensity by 40-50% by 2030, compared to 2016 levels, including getting to near-zero methane emissions.
2022
ExxonMobil and XTO Energy became the presenting sponsor of the Albuquerque International Balloon Fiesta, an annual and enchanting New Mexico tradition that draws more than 750,000 spectators annually. XTO has been proudly sponsoring the Balloon Fiesta since 2019.
Related content
Who we are
Learn about the management and history of XTO Energy, an ExxonMobil subsidiary.
Company Topic
Contact us
Contact information for XTO Energy, an ExxonMobil subsidiary.
Attention Owners: We invite you to visit our new Owner relations site. If you have any questions regarding your interest owner account you can access to our assistance for owners section or submit your inquiry online to our departments for a fastest time of response.
Company Topic