Operating areas
Texas
With more than 2,600 employees, XTO Energy operates in 88 counties and holds more than 3.6 million acres in Texas.
Acreage: 3.6 million
Production: 1,703 million cubic feet of gas per day. 94,000 barrels of oil per day.
Employees: 2,646
Offices: Houston (XTO Corporate Headquarters), Fort Worth (Central Division Headquarters), Midland (Permian and Delaware Division Headquarters), Tyler (Eastern Division Headquarters)
Operating Areas (Counties): 88
Community investment in Texas: In 2017, XTO and ExxonMobil invested $34 million in higher education, medical care, environmental research, and arts and civic organizations in Texas.
Texas State Regulatory Agencies:
Texas Railroad Commission http://www.rrc.texas.gov/
Texas Commission on Environmental Quality https://www.tceq.texas.gov/
Texas Article •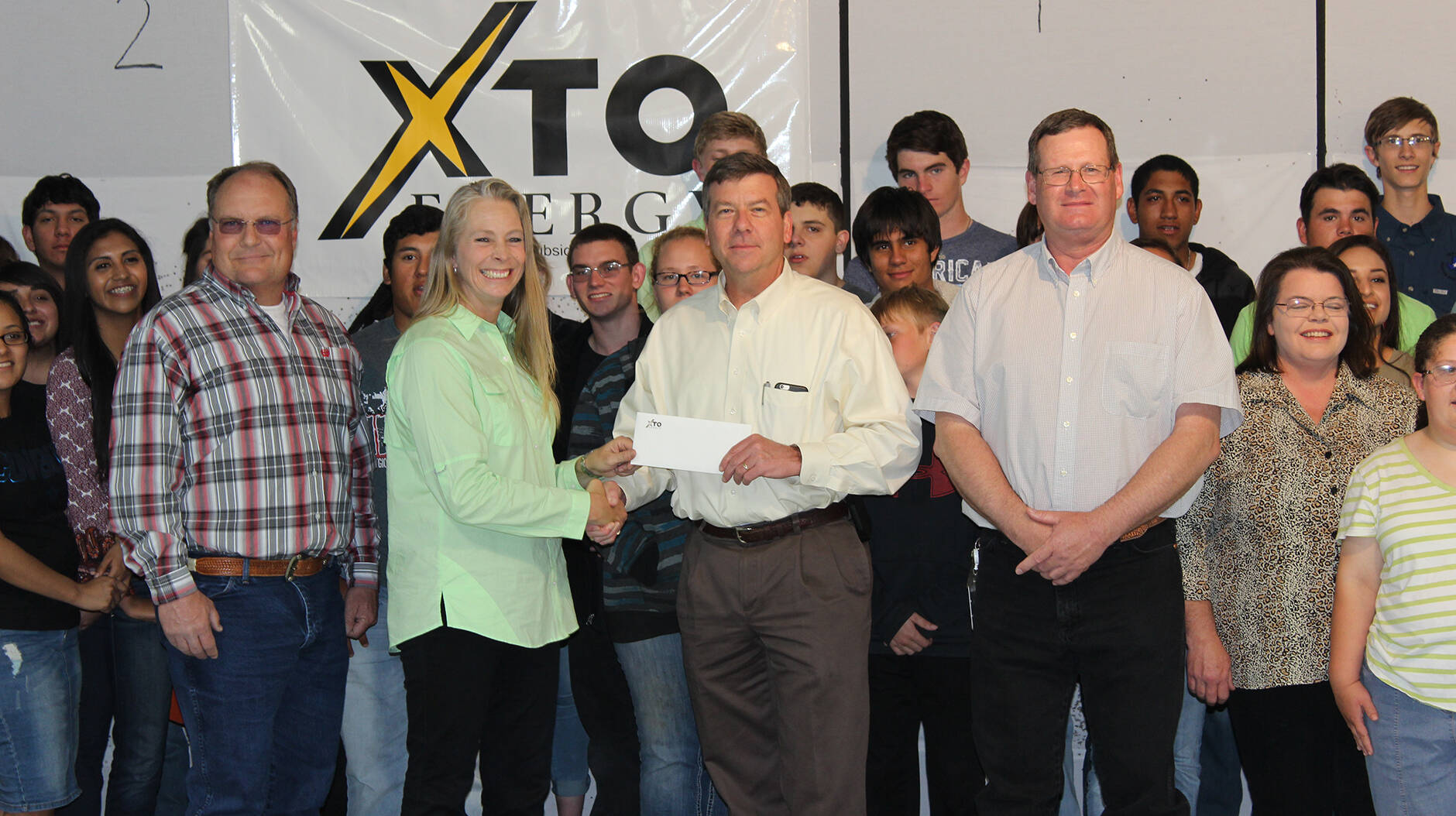 The rebuilding of Iraan-Sheffield ISD's new Ag Barn is nearly complete, thanks in part to a $40,000 donation from XTO Energy.
Texas Article •
About 200 employees at XTO's headquarters campus in downtown Fort Worth spent a week building a Trinity Habitat for Humanity home in Sundance Square Plaza. This was XTO's seventh year to build a Trinity Habitat home in downtown Fort Worth.
Texas Article •