Management
Learn more about XTO Energy's management team.
Staale Gjervik
Staale, a native of Norway, earned his degree in naval architecture and marine technology from the University of Strathclyde in Glasgow, Scotland.
He served with the Norwegian Navy prior to joining Esso Norway in 1998, a subsidiary of ExxonMobil. Staale has held various technical, planning, operations and leadership positions in Norway, Nigeria, the United Kingdom and the United States. These roles included operations area manager for the Gulf of Mexico, general manager for ExxonMobil projects in Nigeria and operations manager for ExxonMobil's North Sea operation.
In 2013, Staale was appointed senior upstream advisor to the ExxonMobil Management Committee, based in Irving, Texas. In 2015, he relocated to Luanda, Angola, to serve as the ExxonMobil lead country manager and as managing director for Esso Angola.
Staale joined XTO in January 2018 as senior vice president, Permian Integrated Development, where he focused on optimizing value chain integration across ExxonMobil's upstream, downstream and chemical business with regard to the long-term development of the corporation's Permian Basin assets.
Staale and his wife, Hilde, have two children, one currently enrolled at Texas A&M University and one still residing at home.
Andrée Griffin
A native of Fort Worth, Texas, Andrée earned a bachelor's degree in geology from Duke University and a master's degree in geology from Texas Christian University (TCU).
She joined XTO in 2004 as a division geologist and was promoted to geology manager for the company's Barnett Shale operations in 2005. In 2010, Andrée became geology manager for XTO's operations in the Appalachia region, and in 2013, became vice president of geology and geophysics.
In her current role as vice president of unconventional development, Andrée oversees acquisitions and divestitures, reserves and data analytics, geology, land and reservoir management with respect to XTO's unconventional portfolio across the United States, Canada and Argentina.
Prior to joining XTO, Andrée held positions with small independent oil companies. She was vice president of geology at Wagner Oil Company and an exploration geologist at Burnett Oil Company. She also worked as an exploration geologist at Union Pacific Resources and Sun Company, where she began her career.
Andrée served as the chairman of the Board of Directors for the Fort Worth Wildcatters in 2016, and currently serves on the board of the TCU Energy Institute. She also serves on the Innovation Committee for the Fort Worth Museum of Science and History. She is a member of the Association of Petroleum Geologists and Fort Worth Geological Society.
Andrée is married and has three adult children.
Carman Mullins
A native of Yazoo City, Mississippi, Carman graduated from Mississippi State University with a Bachelor of Science degree in mechanical engineering. She began her career in 1996 as a facilities engineer with Exxon, based in New Orleans. Over the next 11 years, she held progressively senior technical, supervisory and planning roles in various assignments in the United States. In 2009, she was appointed safety and operations integrity manager for ExxonMobil Production.
In 2010, Carman relocated to Canada, where she served as surface engineering technical manager, followed by Horn River project manager, for Imperial Oil Resources. In 2013, she moved to Malaysia to assume duties with ExxonMobil Exploration and Production Malaysia Inc., first as general manager of surface technical, followed by senior general manager.
Carman returned to Canada in 2017 as president of ExxonMobil Canada Ltd. (EMC), responsible for the corporation's upstream interests in Canada, as well as EMC's interest in exploration and production activities in Western Canada and exploration licenses offshore Newfoundland and Labrador. While there, she served as board chair of Petroleum Research Newfoundland and Labrador and actively participated in the Canadian Association of Petroleum Producers' Offshore Policy Group.
In her current role as vice president of XTO's Permian business unit, Carman is responsible for the company's Permian Basin assets, leading the effort to grow daily production to 1 million oil-equivalent barrels by 2024 and maximize opportunities across the full value chain.
Carman and her husband, Jason, have two children.
Glenn Scott
A native of Austin, Texas, Glenn graduated from Texas A&M University in 1986 with a Bachelor of Science degree in petroleum engineering.
Glenn joined Mobil Oil Corporation in 1986 as an operations/completions engineer and progressively held more responsible positions in the company. In 1994, he became liquefied natural gas (LNG) marketing manager in Doha, Qatar.
Following the Exxon and Mobil merger, Glenn became ExxonMobil's UK joint venture manager in London, England, in 2001. The following year he was appointed U.S. equity crude sales manager in Fairfax, Virginia.
Glenn became operations manager with the ExxonMobil Production Company in 2004, based in Houston, responsible for approximately one-third of ExxonMobil's operated production in the United States.
In 2006, Glenn was appointed president of ExxonMobil Canada Limited and production manager for ExxonMobil Canada East, responsible for ExxonMobil's East Coast Canadian offshore business. He served as senior vice president, upstream, Imperial Oil Limited before being appointed as president of Imperial Oil Resources in 2010.
Glenn joined XTO in 2015 as senior vice president of the advisory & support team and international ventures. In 2018, he was appointed senior vice president of operations and international ventures. In his current role as vice president of unconventional business units, Glenn is focused on operations efficiency and maximizing value across XTO's domestic and international portfolio, excluding the Permian Basin.
Glenn and his wife, Ellen, have three children attending college.
Related content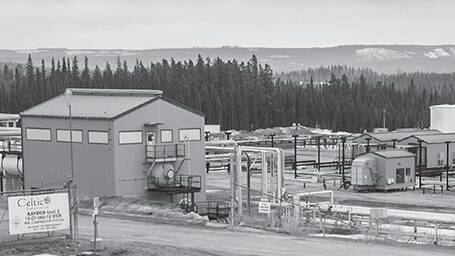 From a company of eight employees working in a cramped Fort Worth office, to a team of 4,700, XTO has come a long way — and we believe this is only the beginning.
Who we are Article •
Learn about the management and history of XTO Energy, an ExxonMobil subsidiary.
Company Topic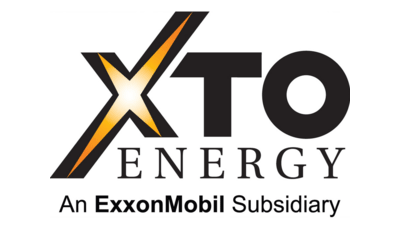 Contact information for XTO Energy, an ExxonMobil subsidiary.
Company Topic